Bare Necessities has lots of
full figure bras
and if you click on their banner in the right column here, you will find they are having a
Buy1 Get 1 at 50% Off event on Dominique, Vanity Fair, Olga, Lily of France, Playtex and Bali Bras
! They are also having an
semi annual clearance
, which you will want to shop by your bra size, as it is bras in discontinued colors.
Bra Smyth is having a
Final Sale on Designer bras
! While they only have Elomi's convertible
strapless plus size bras
in size
46DD,
(
$30
), and their popular Caitlyn
large cup bras
in size
34GG, 42HH and 44E
, for
$26
.
You will find
smoothing full figure bras
below in
many sizes from 34 to 48 in DD, F, FF, G and GG
cup sizes for just
$30
. And that is just the Elomi bras at this sale!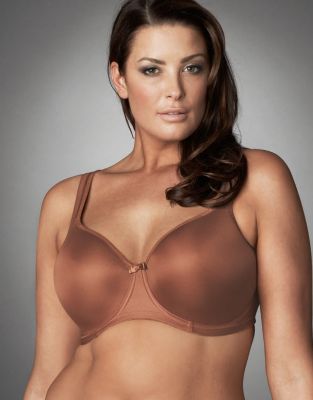 You will also find Panache, Huit, Simone Perele, Wacoal, and other designer bras, panties, and more at this sale!
Click on this bras picture and you will see the banner for this final sale across Bra Smyth's page.
Why you would want to shop by your bra size
especially a discontinued colors sale:
A quick of example of why shop by bra size:
At Bare Necessities current sale, my semi-rare bra size
Only 2 out of the total 194 bra styles available. Saved a lot of time there!
Shopping the above-mentioned Bra Smyth sale by my bra sizes today tells me they have none on sale in my size.
So if you are pressed for time, shopping sales by size is likely the best way to shop!
I do not know how long these two sales last so enjoy them and I hope they have plenty on sale in your sizes!