How I get my Bras for Less at eBay Stores
New, With Tags, No Bidding, at eBay stores
Did you know you can simply buy, rather than bid, Brand New, With Tags, full figure bras, shapewear and undies at eBay stores? This is an especially nice way to buy the even pricier large cup size bras some of us need!
This is great way to get Fantasie, Freya, Elomi, Panache, Wacoal, Chantelle and other pricey bras for less.
Elomi Caitlyn Bras New with Tags, Buy it Now prices
is how I purchased most of my for years favorite daily wear bras in oh so many colors. The prices are excellent! The bras were too! I am actually someone who cannot actually afford E.L.F. makeup sometimes. Which is to say, the only way I could have afforded these beautiful
Elomi Caitlyn bras
!
Using that link to them at eBay stores we can find
788 listings for them starting at $18
!
This is just a picture of these bras at Her Room, where they are $59 and $35 on sale, in one color,
2/27/17 update
.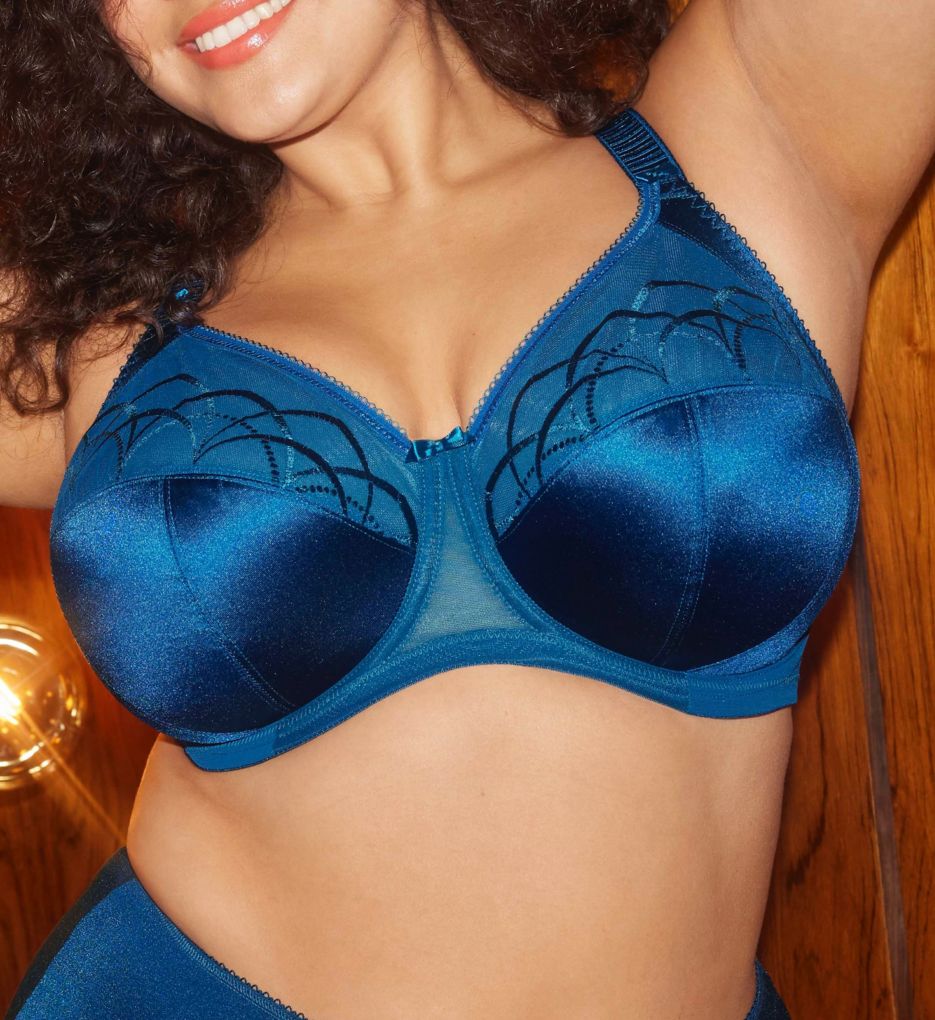 It is also a great way to find favorite discontinued bra styles!
This is a picture of Elomi's Suzie plunge underwire bra. I believe it was discontinued quite a while back. Using this
Elomi Suzie Plunge Bras at eBay stores
link I am finding just 4, starting at $24. It is an example of discontinued styles available there.
On the other hand, searching
Elomi plunge bras
, once I got there, I found 615
new with tags, at buy it now prices
,
starting at $18
!
Sometimes great bras are discontinued by their manufactures. Yet, you can still find them, New, with Tags, at Buy it Now, without bidding, prices at eBay stores!
How to find Bras you like at eBay Stores
I cannot give you a link that just says Full Figure Bras straight to eBay stores anymore. This no longer works. I normally just buy styles I already own and am sure what size I take in them.
Recently I did try one from a brand I am real confident of, (Elomi), and had excellent results, at a much nice price!
However I can start you with a specific bra brand and style link, such as:
New, With Tags, Fantasie Belle Bras at eBay
You can find more direct links to discontinued and popular bra styles, at Buy it Now, rather than bid, New with Tags below.
Once you go there you can type in the bra brand and style you are looking for in their search engine!
Be sure to select New with Tags under Condition in their left column menu once you get to your style of choice!
You will find All items Auction Only and Buy it Now tabs across the top over the shown bra styles to narrow your search with.
Sometimes you can just type in the brand, such as Elomi bras, I am not sure this will work with all brands though...
The eBay Store Where I usually shop Bras
Here the two eBay stores I have purchased from with great success and savings!
Bella Lingerie
Belle Lingerie where you can shop by bra size! At Belle, Buy it Now is a standard, it seems. and Brand New With Tags, or BNWT, also seems to be the norm. They usually have sizes:
28D to G
30B to J
32A to K
34 and 36A to JJ
38B to JJ
40B to G
42C to F
44D and E
I can only guess that these sizes might change often with what ever supply they have. I can not know for sure.
Bras for Less at eBay stores
Here is an example of a popular, and pricey bra for less at eBay stores
Chantelle's Rive Gauche bras are best sellers at Bare Necessities, and likely other stores as well. Their normal price anywhere is $88!

You can also use this
Chantelle 3281 Rive Gauche bras, New With Tags at eBay stores
link to browse these bras at, possibly, their best prices!
I found 105 of them starting at $18
at that eBay link!
This is a picture of this award winning Chantelle bra style below to check it out at Her Room, for $88 available in four colors.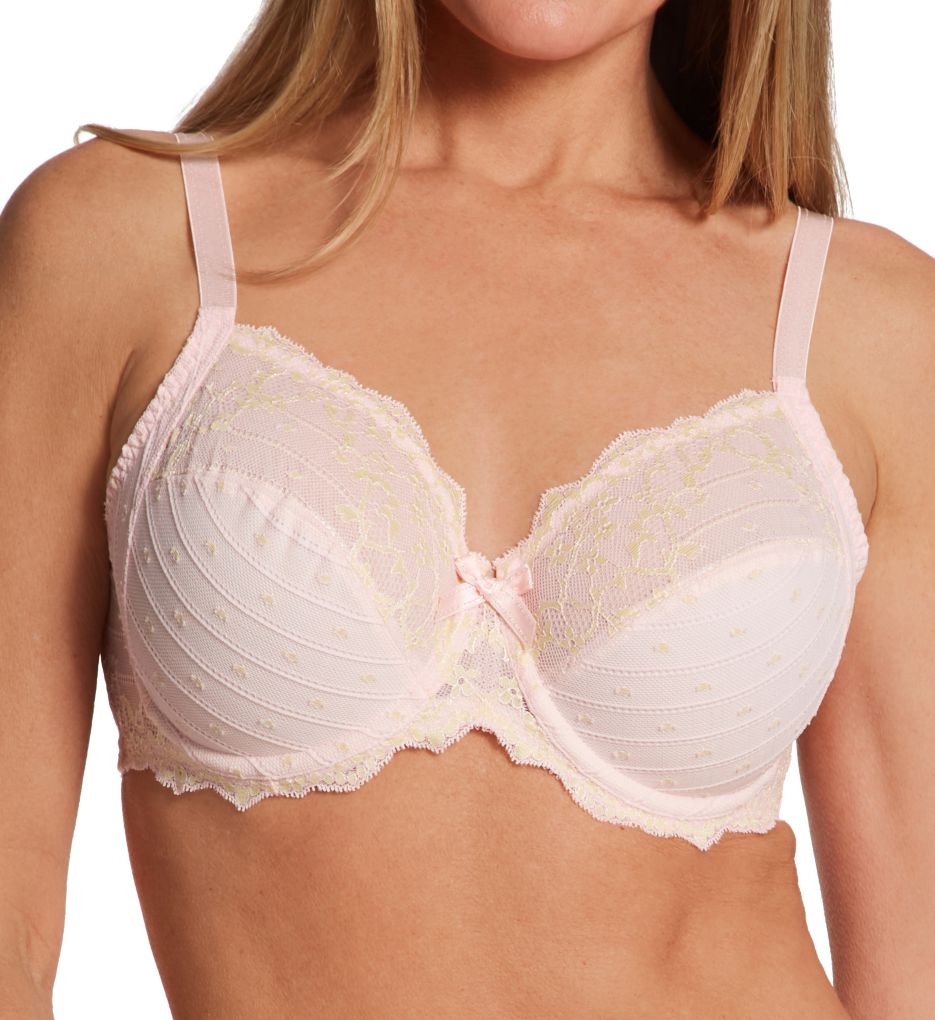 One of the best things I started doing for myself was start buying my favorite bras at eBay stores. How else could I afford to get my favorites in all their colors? I still love Bigger Bras, Her Room, and Bare Necessities for styles I am trying for the first time.
Possibly Discontinued Full Figure and Large Cup Size Bras at eBay stores
Her Room tells us these this new Faye Plunge Balcony bra, pictured below, was inspired by Freya's highly rated Freya Pollyanna balcony large cup bras, which are now discontinued.
On 9/11/15 I found 107 of these bras,
starting at $20!
You can use this
Freya Pollyanna Bras, New with Tags, at Buy it Now Prices
link to see what they have today! This style came sizes up to 38J.
This is just a picture below.
Some other discontinued styles I am still finding at this update:
If you liked Chantelle's award winning Body Sculpt bras you can still find them using this
New with Tags, Chantelle Body Sculpt Bras at eBay stores
link.
Elomi's Best Selling Lara full cup bra and the demi-cup Lara bras are both out of stock in stores, appear to be discontinued. Still available at this
Elomi Lara bras at eBay stores
link.
Starting at $30
!
Here is a link to
New, With Tags, Fantasie Belle Bras at eBay
. It appears the balcony style was never made in larger than FF cup sizes, but you will find nice prices on the full cup, up to JJ styles at this link some times!

I think it might be wise to stick with actual Intimate stores when trying out new brands. I do admit I have not researched return policies at eBay store, just saved plenty on what I know I like!
Elomi's Betty Plunge bras are
on clearance sale at Bare Necessities
, and not available in 34 band sizes at Her Room, out of stock at Bigger Bras, and I am not finding them at all at Figleaves.
However, I am finding them using this
Elomi Betty Bras, New with Tags
link in sizes like 34HH, as well as
36GG,
and other assorted sizes as well
Last Update: 2/2017
8/31/13
Anne