Award Winning Full Figure T-Shirt Bras
Fantasie's 4510, molded cup, version of these bras won the Undies Awards Winner for Full Figure T-Shirt Bras at Her Room in 2007 and 09, 2011, 2012 and declared a Hall of Fame Winner in 2013! I am finding 205 of these
Fantasie 4510 New at eBay stores
, 1/2014, starting at $23!
The 4520, unpadded, version is the one you may have seen in Glamour magazine. It also won the Undies Awards for Favorite Full Figure Seamless Bra in 2008 and 2009! 1/2014: I find 202 of these
New Fantasie 4520 bras at eBay stores
starting at $20!
This is the padded 4510 version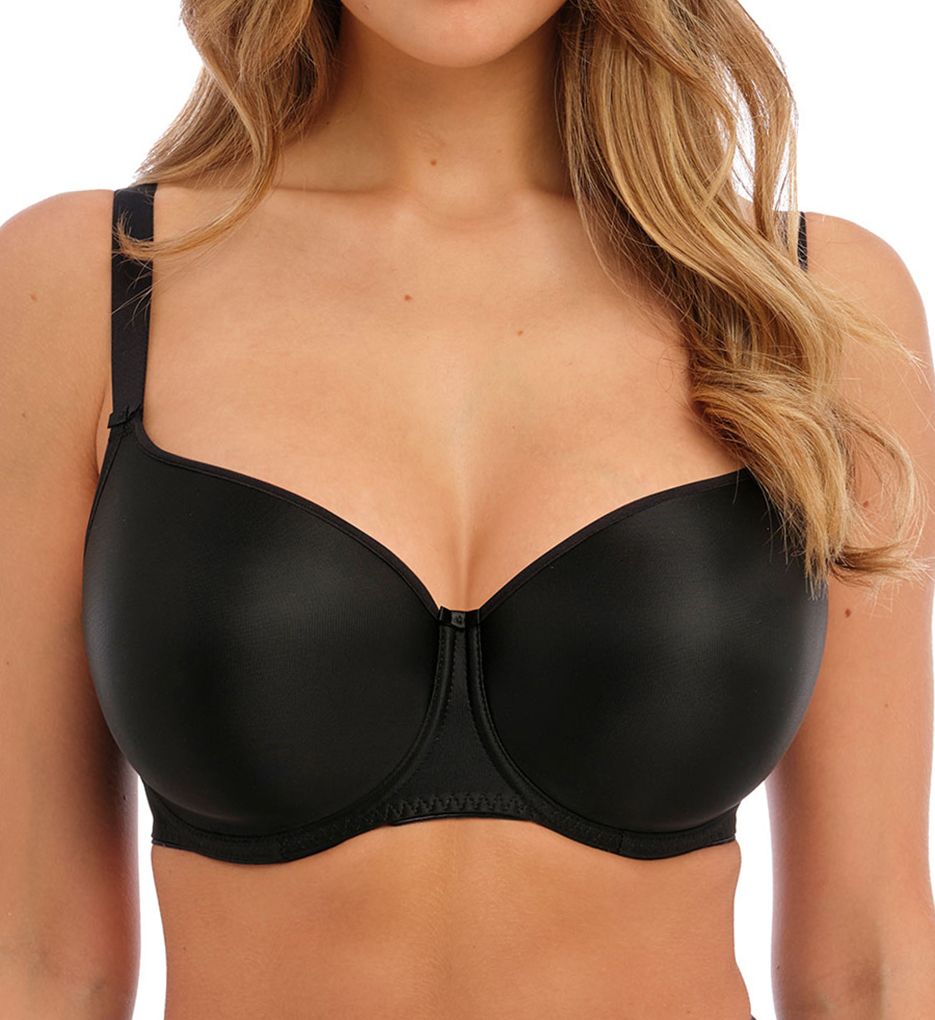 Fantasie FL4510 Smoothing T-Shirt Bra (Bla...
Fantasie Smoothing T-Shirt Bra (FL4510). Innovative foam cups make this bra an essentia...
[More]
Price: $60.00
and this is the unpadded, 4520 version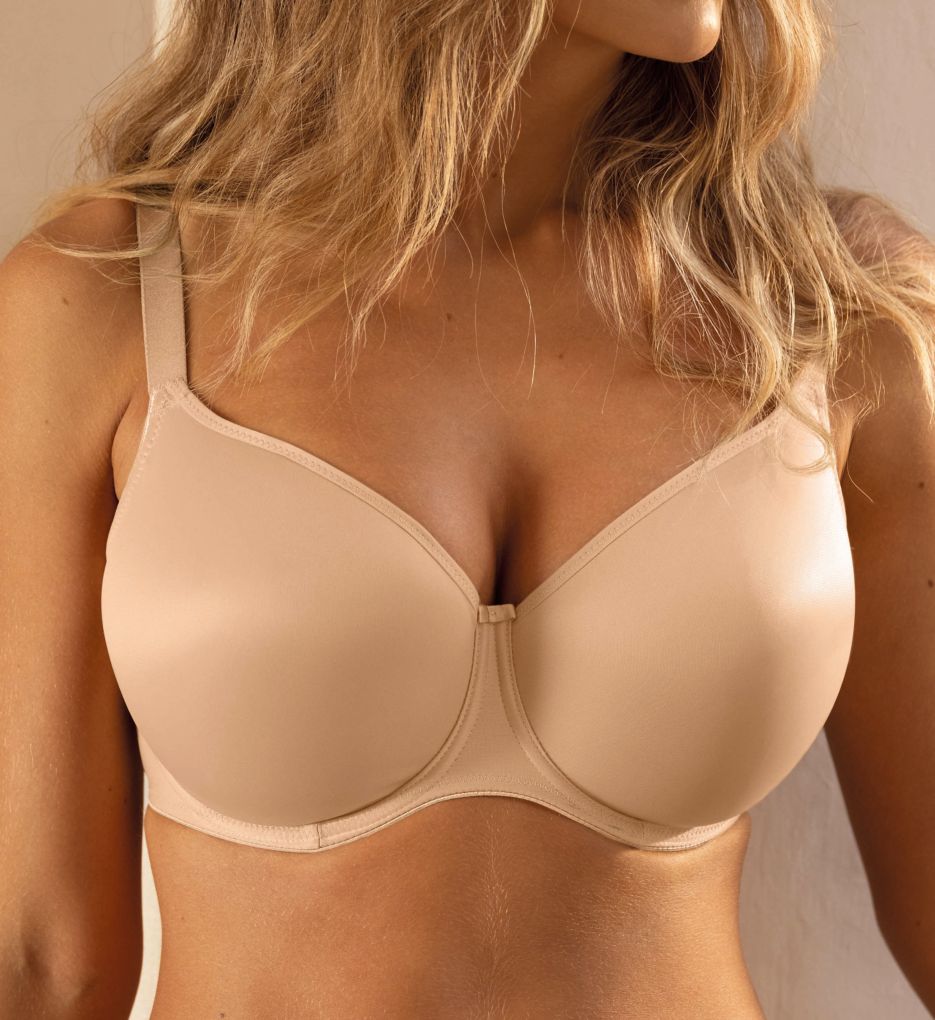 Fantasie FL4520 Seamless Balcony Bra (Nude...
Fantasie Seamless Balcony Bra (FL4520). This balcony bra magically lifts the breasts fr...
[More]
Price: $50.00
The links below these pictures take you to Her Room, where they have, besides their usual excellent detailed descriptions, great reviews worth checking out about these award winning bras!
At this writing I am finding two other versions of these 4500 series bras, and a strapless style in this line.
What Makes these Bra Styles Great
The Molded Cup 4510 Style
This seamless underwire contour / T-shirt bra gives a smooth round shape and creates an amazing silhouette.
The cups provide projection, but with a natural shape! The soft finish Simplex cups give firm support and fit, while remaining comfortable!
These bras tend to be available in daily wear colors, nude, white and black in the 30D to 34H, 36D to GG, D to 38G and D to 40F size range.
The Unpadded 4520 Style
These balcony bras have a paired down style for petite women with a shorter upper torso. The cups lift your breasts front and center with a smooth, non-stretch natural look.
These bras also come in nude, white and black in sizes 30 – 32D to G, 34 – 38C to G and 40D to F. Regarding both Bra Styles
These Fantasie bras' cup sizes may be larger than you may be accustomed to.
Both have:
Ached center panel between your breast. This is more comfortable if you have a high tummy
A narrow center gore, so narrow its underwire touch
Will give you a smooth finish under close fitting knits!
About Fantasie Bras
Fantasie of England has many beautiful and feminine plus size bras. These seamless underwire bra is their best sellers. Fantasie specializes in full busted bras. They have a wide variety plus size and full large cup sized bras.
You will find their high quality bras and lingerie wherever fine quality intimates are sold, such as the stores in the right column here.
Most of Fantasie bras are very beautiful and feminine in both balcony and full cup styles! Most, if not all have matching panties. Some even come in larger cup size versions too!
10/28/13