If you need
Bali, Vanity Fair, (on sale for 30% Off)
, or even larger cup sized bras and other intimates for
25% off, (Today)
, you might want to check out
Bare Necessities Mother's Day Discount here
. If you like
Lane Bryant's Cacique bras, they have a BIGI at 50% off deal
you can check out
here
.
Lane Bryant's
Mother's Day - BOGO Free Jewelry & Accessories Online & In Stores
deal ends today.
They have a
$25 off orders of $75, $50 off $150 and $75 off purchases of $225 tiered discount
, whose code you will find in its banner across the tops of their pages! Enjoy their tiered discount getting their
2 for $49 graphic Tees
for even less!
This is one of the 23 Tees in this 2 for offer. It has excellent reviews and comes 3 colors, in size 14 to 24. This sparkling Cotton T has drawstring side ruching.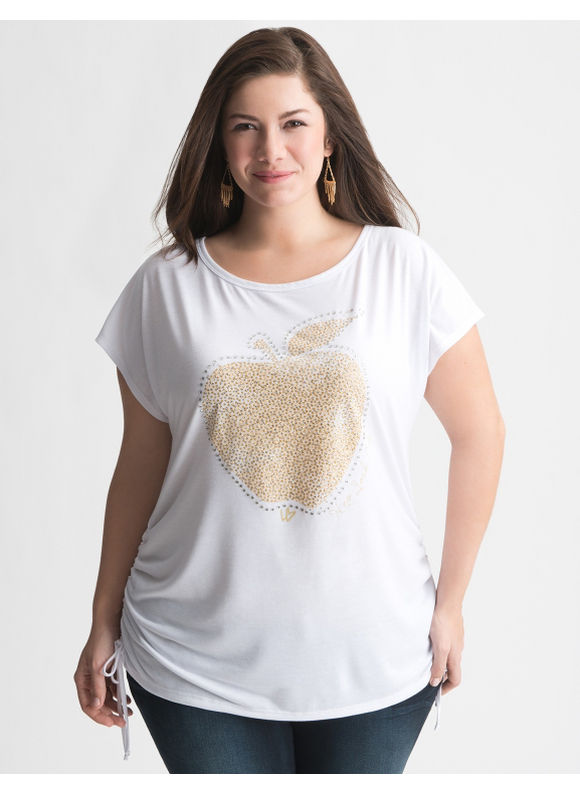 You will find tank tops, (with bra friendly straps), in this graphic T offer too!
Lane Bryant also has 27 capri styles in their
2 for $59 Capris Online & In Stores
deal.
Some of those capri styles are $35 and $65, making this a great deal.
Others are already on sale for $20, and so better to just enjoy one at sale price, and tiered discount!
For instance these cotton / spandex Sateen Capri come in 7 colors in sizes 14 – 28 and have great reviews. One woman reviewing them says they will be a
career
staple for her, at least once a week, come summer. These are $49.95 each, so a
steal at this 2 for $59 discount
!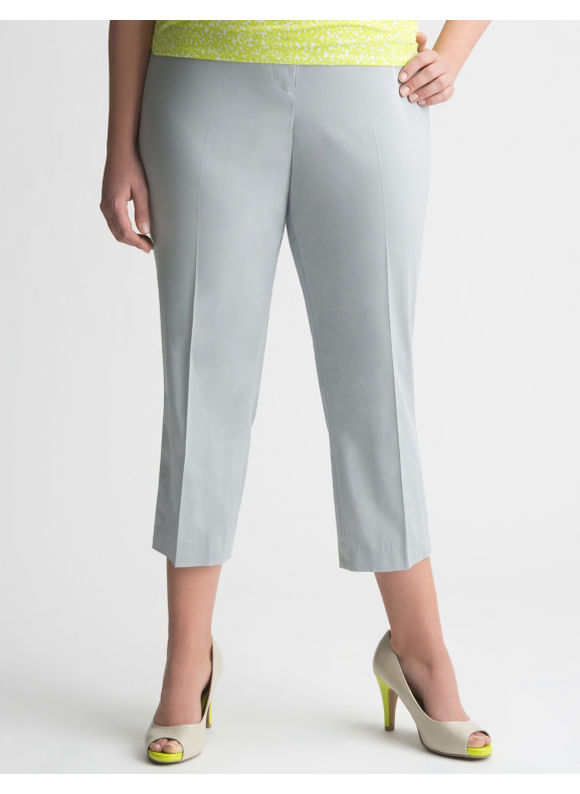 However, these cotton / spandex pedal pushers come in 6 colors, have great reviews and come in sizes 14 – 28. Like some of the jeggings, floral capri and linen capri shown in this deal, they are
already on sale for $19.99
.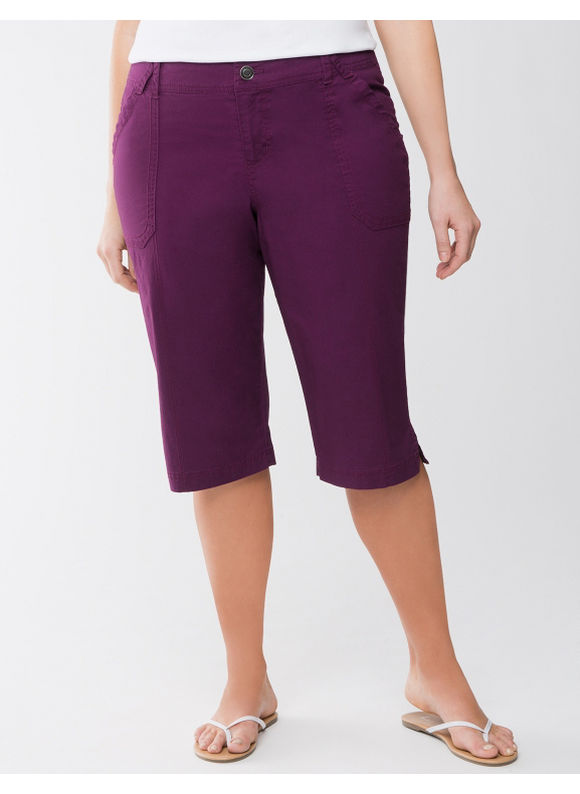 Nice, just be careful to not end up paying $59 for two of their on sale for $20 capri!
Except for the Mother's Day one at the top, these other Lane Bryant deals and tiered discount are good until 5/22/13!
Enjoy!
5/12/13
Anne Hunter